Welcome (me) back to the Blog of Wonders!
I know two months feel like an eternity for those of you who had actually waited and hoped that another post would have came out sooner after the last day of activity (before disappearing). I will be frank with you about the reason I'm appearing here again.
But first, you can stare at this lovely owl and maybe read Scott's take on this month's theme which precedes my post!
Even I knew that I was away for long. It happened one day when I was reading Twitter chat between members of OWLS and I saw it. I'd really seen something along the lines of, "you get kicked from the group if you go inactive for a year."
Yeah. That simple claim got me a fright and here I am. Despite my reactions, I am not being paid by OWLS to tell you that it remains a group worth joining to share your multimedia cultures and ideas, like that of TED Talk but instead much more of us type.
It's time to further appreciate those who we may have already felt that way towards. Though, it's still necessary to let you know about the theme and consequently the aim for this month's blog tour.
Here at OWLS, we are pretty thankful that we are able to come together as a community and share a love and appreciation for anime and manga. This month we will be showcasing our appreciation by giving a shout out post to our favorite manga artists, creators, production companies, and writers who produced some of our favorite works. We will be discussing our favorite works by these creators and our reasons as to why we appreciate them.
Now, an extraordinary fact about my choice is that the creator is actually a woman in her fifties.
Proudly wave and shout out to the well respected Aki Hata!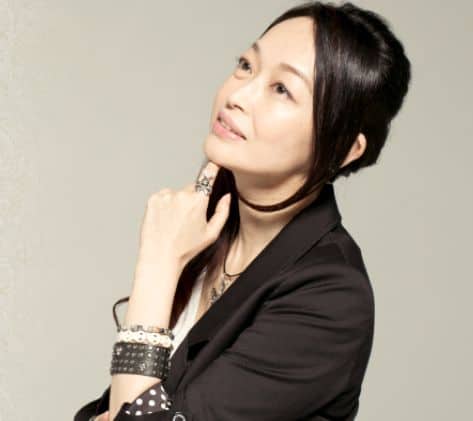 Time for a cool story, bro:
Lately I have been spending less time on my PC and much, much more time on my smartphone. From there I have been playing mobile games like FGO and eventually turned to Love Live!'s rhythm game. Despite sucking so hard at the game, I just could not give out enough of my appreciation. The game is one thing but the music pieces and everything else involved with them are just pure gold. And that's where Aki Hata comes into the picture.
When I'd gotten into the Live! mode/menu (which is equivalent to Play in almost every other games), I would just swipe left and right to read on some songs' information then clearly pick songs I love just to play and feel happy. After having spent months of my time with this game, I'd eventually discovered that pretty much every darn song have their lyrics written by Aki Hata!
I'm dead serious, which is why I later came to fact check on this matter. Turns out it really holds true for her involvement with Love Live! series—both the OG and Sunshine!!
To further clarify, Hata is the primary lyricist for the Love Live! and Love Live! Sunshine!! series. She has written the lyrics for every song in both series with the exception of Koremade no Love Live!, whose lyrics were done by series director Takahiko Kyougoku, and the songs from the TOKIMEKI Runners album, except the first song.
And when it says Love Live!, it is not limited to songs from μ's and Aqours! but rather all of the side groups and bands like ARISE and Saint Snow.
Heck, this is too much credit to take in at once. Just think about it. Over a decade she has written lyrics for over a hundred songs and still counting. Going at a hundred alone makes her already having written for more number of songs than a quarter individual pop musicians in the US have ever released. (This info will definitely get outdated and I won't be back here to review it!)
Upon finding out about all of this, I have once wondered just how in the world does one person write hundreds of songs and still remained imaginative and doesn't simply 'run out of talent'.
Hata's lyric quality remains high throughout her career and I cannot be unhappy about it.
Say, let me take the most popular song from the original and let us see the quality of each. I mean sure, most people would care more for the instruments and the singers when it comes to pop songs, but when the lyrics are just that good it is hard to ignore.
This feeling, it's strange, isn't it?
It's almost as though it came fluttering down from the sky
The color of this special season fills me with excitement

From the moment we met,
The melody of my heart has been ringing with premonitions
It can't be stopped, it won't be stopped — why?

Ring out
Shall I name this heart-rending pain "Snow halation"?
I can't wait for our feelings to resonate; it's frustrating, but it's a pure-hearted devotion called love
Even in this mild fever, I can't hesitate
I'll accept the courage to dive in; it's about to start!

Without a sound, nor a sign
Our fate changes silently
At the thought of the coming future, my heartbeat quickens

When you feel troubled
I'll come running right away, wanting to hug you tightly,
Wherever you are, no matter where, I'll Fly high!

Hurry up
Before I knew it, my true emotions grew too large to contain
It's painful to never do more than dream of it
I want you to be mine!
I don't want to be bewildered by your gentle eyes
Accept all my love for you as it is, Please!

Ring out
Shall I name this heart-rending pain "Snow halation"?
I can't wait for our feelings to resonate; It's frustrating, but it's a pure-hearted devotion called love
Even in this mild fever, I can't hesitate
I'll accept the courage to dive in; it's about to start!
Allow me to take this opportunity to remind you of my impressions when I see lyrics like this. It absolutely fits within my idea of how Japanese lyricists in general work extra hard to be creative from head to toe (from the first verse to the last chorus). Snow Halation is no exception to this wonderful idea as its first two choruses are not simply copy and pasted, giving it a different feel as the song progresses.
No matter where you come from to love this franchise, chances are that if it was the music that moved you here, 99% it would be Hata's involvement.
---
Righty. I am going to get busy again and probably write a few posts on some anime from this particular season. I have actually missed two entire seasons of content so I feel absolutely out of the seasonal touch. That however will never stop me from writing out of wonders, sweet!
The tour is not over and neither is November. Tomorrow we will have Crimson taking over the book and pen as she writes to have us know about her person worth being thankful for.
Speaking of thankful, thank you for reading this out-of-nowhere post and see you next time!