Well, thanks Thailand for having insanely cheap PC parts! I expected no less from Asia.
So I got my PC up and running again, but that is only one of the two ticks for my criteria of "return".
The other one is having free time, which I frankly do not.
I mean, if your first month, let alone first day of your job is piss easy with lots of pay then there would only be three possibilities for you:
Your years of hard work has paid off.
You basically win a jackpot in LifeLotto™.
You are doing it completely wrong.
Anyway I'm not any of those dots.
I do get to have a break tomorrow so I thought, "might as well do another one of those musings."
---
Extended Plays and more!
We are more than a month into Fall Season now and for me it can only mean a great time to grab those anime singles/EP's! It's a drag in a way since I still have to wait for some of my favorites to come out at the end of November.
You know what I'm talking about, right?
Yesterday Remy and I have been fanboying over Aqours's singles for Love Live!! Sunshine!; he loves the ending theme (first track) while I am much more on the second track of the opening theme single, Kimi no Hitomi o Meguru Bouken.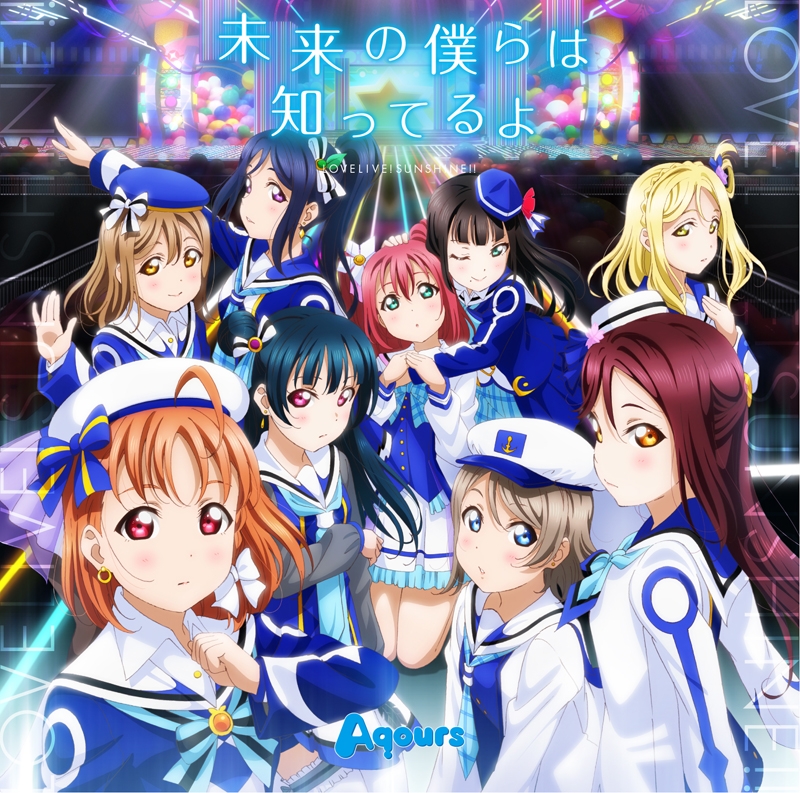 Though, we specifically talked about how we love instrumental music.
I have always believed that Aqours would eventually pull something like this—a style away from their usual happy-go-lucky pop *cough like the opening theme songs cough*.
I also believe that instrumental music is truly universal — the melodies can resonate with everyone's minds in a deep, emotional level! This song legit make me thirst for more idol pop songs of the same style and I sure have some in my music player!
We'd also agreed on this unintended trend for Live Love!! franchise — how the ending theme songs are arguably better than the opening themes, right from the original series all the way to Sunshine! Second Season.
I am not sure if I have told you this Remy-kun, but my favorite has to be the ED of the original's second season.
Kimi no Hitomi o Meguru Bouken ain't the only accompanying song I have been obsessed with however! Since the Summer Season, I have been getting hold of a rather great number of EP's and it seems that I am still winning with the 'luck'. It would suck to know that I was buying EP just for one song, but right now it is not the case.
Both opening and ending themes for Two Car impressed the hell out of me; I would say that the second track from both EP's came into my ears much better!
The second track, Endless Anniversary, is legitimately a modern and more feels version of µ's Aishiteru Banzai.
At first I really did dismiss this song while only having paid full attention to the first track, the opening theme Heart to Heart since it has more of the 'sports' feel and obviously a tempo so fast I think my head raced the song. But eventually Endless Anniversary caught up to my feels moment and now I have a really hard time deciding on which is a better song. If anything I should be happy because I now have two great songs to listen to!
That was until the ending theme single got its release.
This EP is done by vocals of seiyuu for the two leads in the picture. They are annoying but their singing… not so much.
The first track, Angelica Wind, is the usual wind-down song which I won't force myself to listen all the time. The second track however, reminds me of why I loved the opening theme so much.
Yes! I can really use more songs that make me feel like ricing out my car and go racing on the streets at late night. And no, Initial D's Eurobeat has given me a great share of this influence; I can't be anymore thrilled to have more of it.
Seriously, the thrills are real when listening to this track while on a drive.
---
Now I only have to wait half a month for some of my most anticipated EP's of this season…
Bring them on!